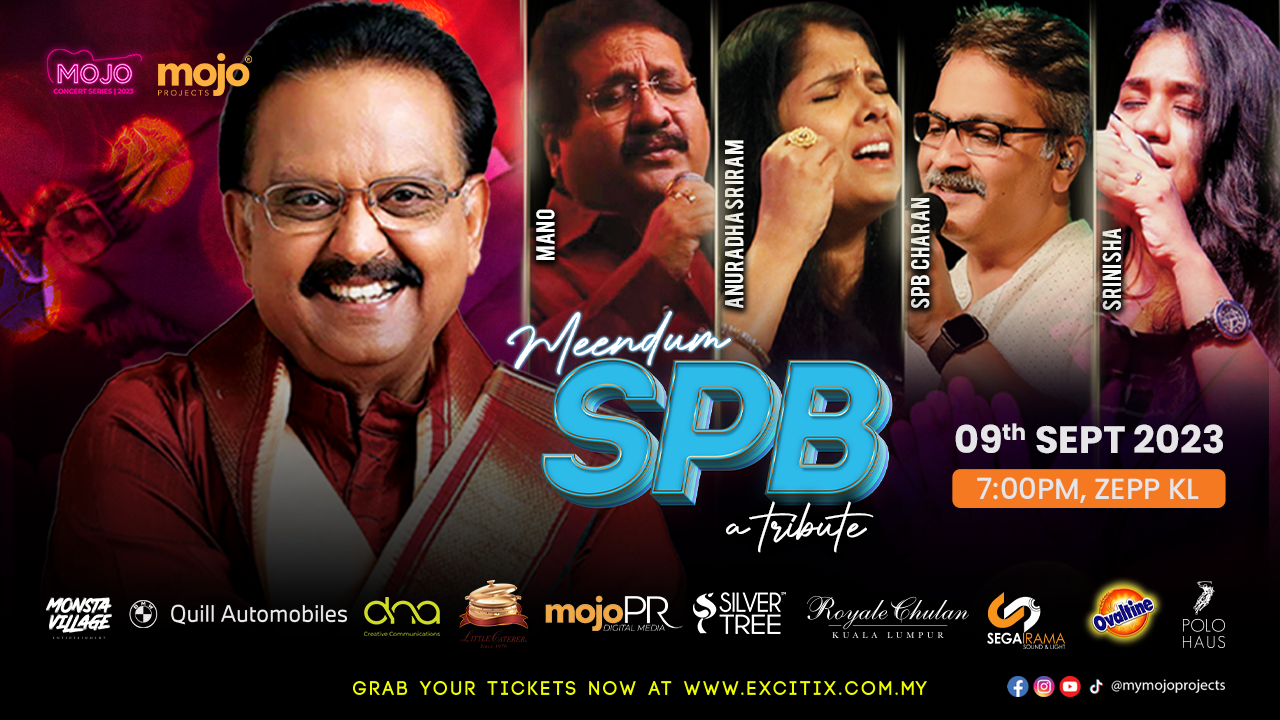 Tickets are fully sold out!
Experience the heartfelt tribute, "Meendum SPB" on September 9th, 2023, at ZeppKL.
The Malaysian live music scene is set to be enthralled with the upcoming Mojo Concert Series set to take place on September 9th, 2023 at ZeppKL. This year's edition promises to be a heartfelt tribute to the late, great S.P.Balasubrahmanyam, an iconic singer whose music has touched the hearts of millions.
Presenting a lineup of esteemed artistes, including his son SPB Charan, Mano, Anuradha Sriram, Srinisha, and a handpicked musical ensemble from Chennai, this concert is a grand celebration of the legendary singer's life and music. Each artiste will perform timeless hits, evoking memories of his soulful renditions and leaving an indelible mark on the audience's hearts. With soulful renditions and passionate dedication, the concert promises to transport the audience to a world of pure musical delight, creating an unforgettable experience that lingers long after the final curtain call.
Don't miss out on this exceptional celebration of S.P.Balasubrahmanyam's life and music. Secure your tickets now and be a part of this unforgettable concert experience!
9th September 2023 | ZEPP KL | 7PM
*All prices shown are excluded RM4 processing fee
*For VIP Suites please contact 012-2000 505 for booking. Limited availability.
*Children above 6 years old are allowed to attend this event with a valid ticket. Children below 6 years old are not allowed to attend this event.
#MojoConcertSeries2023
Event Details
Event Date
Saturday, 09 Sep 2023
Organised by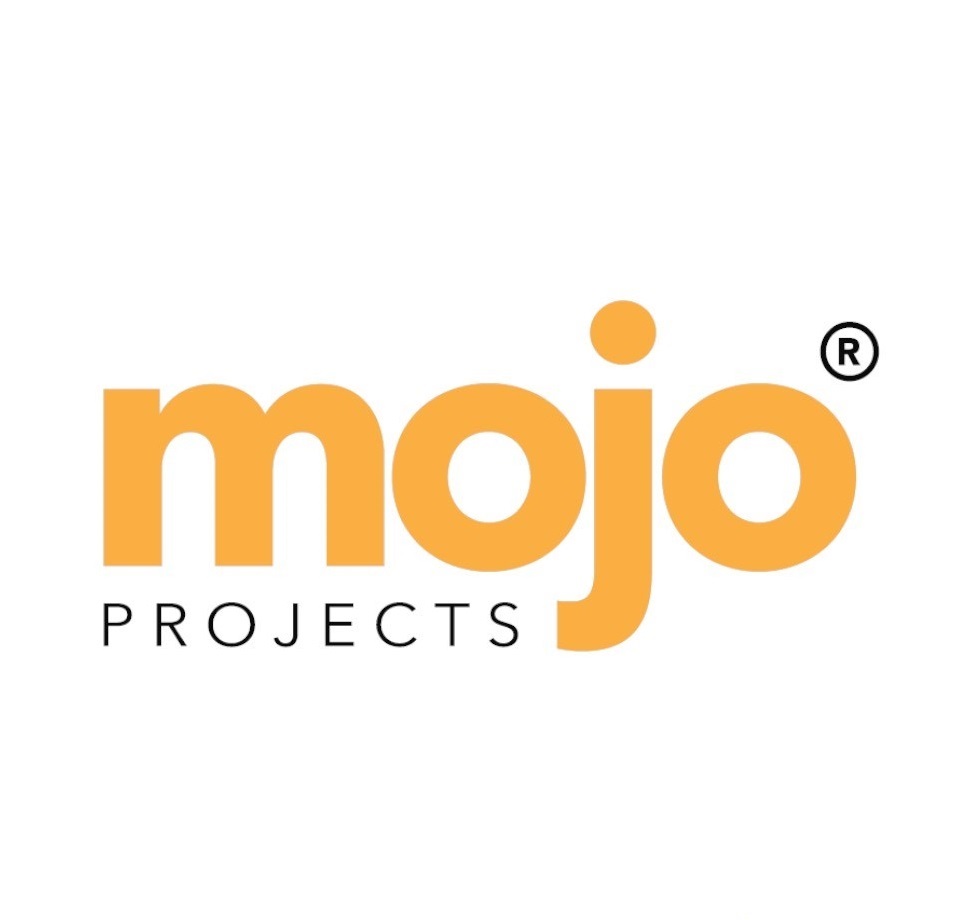 Profile